MEXICAN RECIPES!



Eating Well
is the
Best Revenge!































x













Mexican Cuisine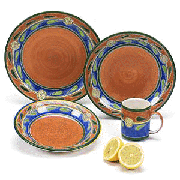 All Mexican Recipes on this site are by Bruce C. Moffitt, Owner & Chef



The Mexican cuisine is one of the world's finest, and is becoming more and more familiar to Americans. I have had the good luck to have traveled extensively in Mexico, and to have been taught much of the Mexican cuisine by good Mexican cooks. Here are some of the classic dishes of Mexico that are my personal favorites.
These recipes are authentically Mexican, but they are easily prepared with American equipment, and the ingredients can be found in most areas of the US. I hope you will enjoy these examples of good Mexican cooking.

Bookmark this site or add it to your favorites list now. Come back often to see what's cooking. I would appreciate feedback, especially as to anything you may find confusing or hard to understand in the recipes. Keep in touch, and...


KEEP ON COOKIN'!